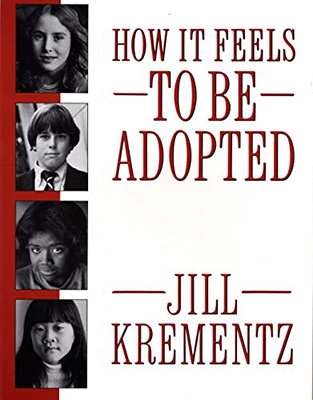 How It Feels To Be Adopted
Adoptive parents, when you buy your first picture book about how your adopted child came into your family, purchase this book, as well. Read it immediately, and then tuck it on the bookshelf for future reference.
This book is based on personal interviews of adopted children between the ages of 8 and 16. They share their opinions on adoption and tell about their families. The range of feelings and attitudes demonstrate that there is no generic adoption experience. Some individuals are very curious about their biological parents (a few even search), and others are not. Some are satisfied with explanations about how they came to be adopted, and others can't understand why their bio parents didn't make another choice. Some feel that being adopted is an important part of their identity, while others see it as a minor issue in their lives.
Though most of the youngsters in this book were adopted as infants, the stories and photos represent a larger diversity, including inter-racial adoptions and older children adopted from foster care.
The author suggests that adopted children think about adoption more often than their parents may imagine. This book will clue parents in to adoption from children's points of view, and offer companionship to adopted children looking for others to understand "how it feels to be adopted."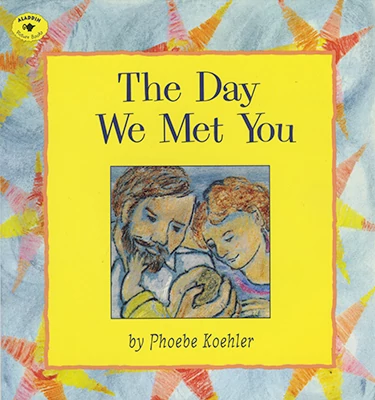 The Day We Met You
A special picture book for ages 2-5, The Day We Met You explores a couple lovingly preparing their home for an adopted baby. "Adopted children love to hear their homecoming stories over and over, and this is a perfect book to encourage such retellings."--School Library Journal. Full-color illustrations.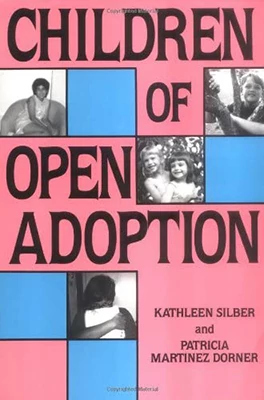 Children Of Open Adoption
Finally, a book that examines the effects of open adoption on the children. Two pioneers in the field examine scores of open adoption experiences from infancy to adolescence. Among topics covered: bonding, grief, communication, entitlement, and adoption understanding among children.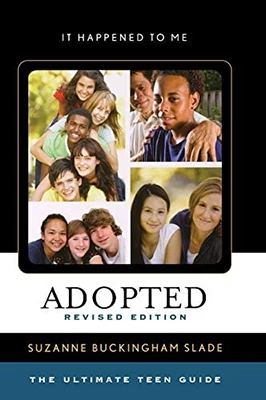 Adopted: The Ultimate Teen Guide
Adopted: The Ultimate Teen Guide enables young adults to explore their feelings as they read about the personal experiences of other adopted teens. Through these stories, adopted teens can learn how others have resolved some of their adoption issues and gain powerful insights from those who have experienced some of the same frustrations, struggles, and concerns.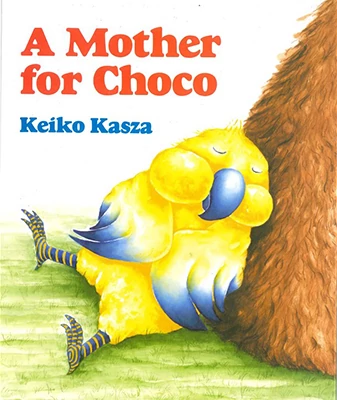 A Mother For Choco
Choco was a little bird who lived all alone. He wished he had a mother, but who could his mother be? "Just right for the preschool group or beginning reader."--Kirkus Reviews, pointer review. "Young listeners will be charmed by the book's humor, warmth, and surprise ending."--Horn Book. Full color. Age 3-6.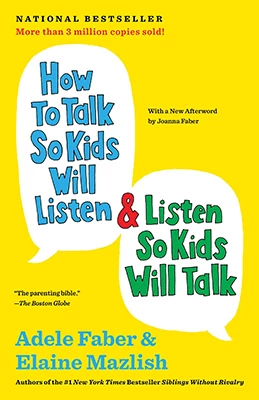 ​How To Talk So Kids Will Listen & Listen So Kids Will Talk
Internationally acclaimed experts on communication between parents and children, Adele Faber and Elaine Mazlish "are doing for parenting today what Dr. Spock did for our generation" (Parent Magazine). Now, this bestselling classic includes fresh insights and suggestions as well as the author's time-tested methods to solve common problems and build foundations for lasting relationships, including innovative ways to:
Cope with your child's negative feelings, such as frustration, anger, and disappointment
Express your strong feelings without being hurtful
Engage your child's willing cooperation
Set firm limits and maintain goodwill
Use alternatives to punishment that promote self-discipline
Understand the difference between helpful and unhelpful praise
Resolve family conflicts peacefully
Enthusiastically praised by parents and professionals around the world, the down-to-earth, respectful approach of Faber and Mazlish makes relationships with children of all ages less stressful and more rewarding.
Families Are Different
Kindergarten-Grade 1-- Although Korean-born Nico doesn't like looking different from her adoptive parents, her mother assures her that, indeed, there are all kinds of families, "glued together with a special kind of glue called love ." Thus follows some of the many variations of modern-day families, featuring a multiracial mix of both traditional and nontraditional groupings. Single and adoptive parents, grandparent guardians, and step relatives all receive equal attention. A definite discussion-starter and an acceptable choice for those wishing to address the issue of the changing family group.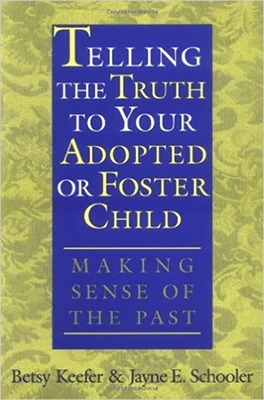 Telling The Truth To Your Adopted or Foster Child
Providing help for parents or caregivers wishing to productively communicate with their child, Keefer and Schooler answer such questions as: How do I share difficult information about my child's adoption in a sensitive manner? When is the right time to tell my child the whole truth? How do I find further information on my child's history? Age appropriate guidelines will make an arduous task organized and easier. Detailed descriptions of actual cases help the parent or caregiver find ways to discover the truth (particularly in closed and international adoption cases), organize the truth, and explain the truth gently to a toddler, child, or young adult that may be horrified by it. Parents, teachers, counselors, and other caregivers will come away from this reading with a sharper knowledge of how to make sense of the past for foster and adopted children of all ages.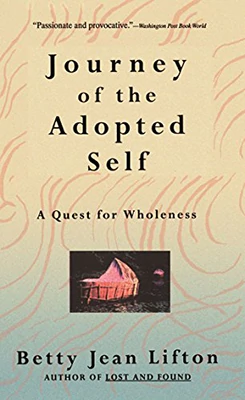 Journey of the Adopted Self
Betty Jean Lifton, whose Lost and Found has become a bible to adoptees and to those who would understand the adoption experience, explores further the inner world of the adopted person. She breaks new ground as she traces the adopted child's lifelong struggle to form an authentic sense of self. And she shows how both the symbolic and the literal search for roots becomes a crucial part of the journey toward wholeness.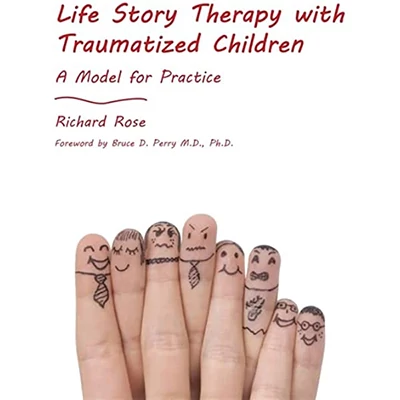 Life Story Therapy With Traumatized Children
Life Story Therapy is an approach designed to enable children to explore, question and understand the past events of their lives. It aims to secure their future through strengthening attachment with their carers and providing the opportunity to develop a healthy sense of self and a feeling of wellbeing. This comprehensive overview lays out the theory underlying life story therapy, including an accessible explanation of contemporary research in neurobiology and trauma. Featuring tried and tested ideas, with tools and templates illustrated through instructive case studies, the author identifies how life story therapy can be implemented in practice. Finally, the relationships between life story therapy and traditional 'talking' therapies are explored. Life Story Therapy with Traumatized Children is essential reading for those working with children and adolescents, including social workers, teachers, child psychotherapists, residential care staff, long-term careers, psychologists and other professionals.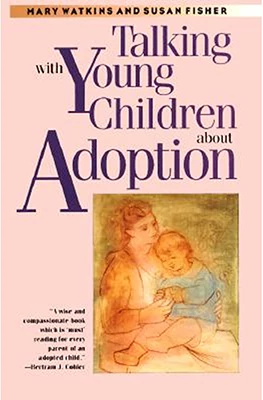 Talking With Young Children About Adoption
Current wisdom holds that adoptive parents should talk with their child about adoption as early as possible. But no guidelines exist to prepare parents for the various ways their children might respond when these conversations take place. In this wise and sympathetic book, a clinical psychologist and a psychiatrist, both adoptive mothers, discuss how young children make sense of the fact that they are adopted, how it might appear in their play, and what worries they and their parents may have. Accounts by twenty adoptive parents of conversations about adoption with their children, from ages two to ten, graphically convey what the process of sharing about adoption is like.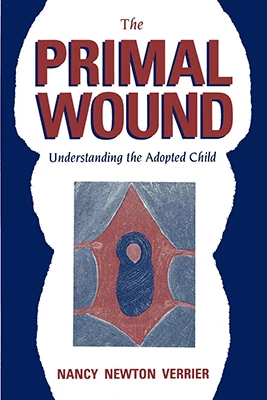 The Primal Wound
The Primal Wound is a book which is revolutionizing the way we think about adoption. In its application of information about pre- and perinatal psychology, attachment, bonding, and loss, it clarifies the effects of separation from the birth mother on adopted children. In addition, it gives those children, whose pain has long been unacknowledged or misunderstood, validation for their feelings, as well as explanations for their behavior.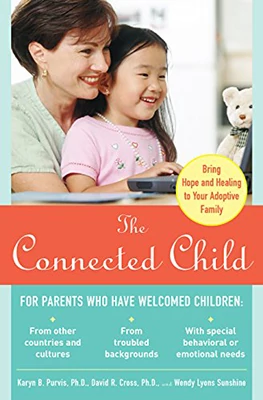 The Connected Child
The adoption of a child is always a joyous moment in the life of a family. Some adoptions, though, present unique challenges. Welcoming these children into your family--and addressing their special needs--requires care, consideration, and compassion.
Written by two research psychologists specializing in adoption and attachment, The Connected Child will help you:
Build bonds of affection and trust with your adopted child.
Effectively deal with any learning or behavioral disorders.
Discipline your child with love without making him or her feel threatened.
"A must-read not only for adoptive parents, but for all families striving to correct and connect with their children."
--Carol S. Kranowitz, author of The Out-of-Sync Child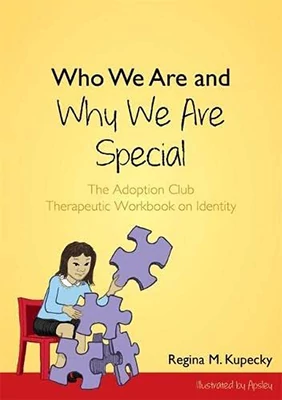 ​Who We Are and Why We Are Special
We each have our own unique life story which make us special. When you are adopted you have an extra layer of identity your birth family. This therapeutic workbook is designed to be used with adopted children aged 5-11, and offers a gentle way to explore this difficult subject.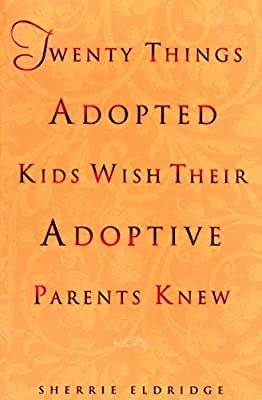 ​Twenty Things Adopted Kids Wish Their Adoptive Parents Knew
The voices of adopted children are poignant, questioning. And they tell a familiar story of loss, fear, and hope. This extraordinary book, written by a woman who was adopted herself, gives voice to children's unspoken concerns, and shows adoptive parents how to free their kids from feelings of fear, abandonment, and shame.
Filled with powerful insights from children, parents, and experts in the field, plus practical strategies and case histories that will ring true for every adoptive family, Twenty Things Adopted Kids Wish Their Adoptive Parents Knew is an invaluable guide to the complex emotions that take up residence within the heart of the adopted child--and within the adoptive home.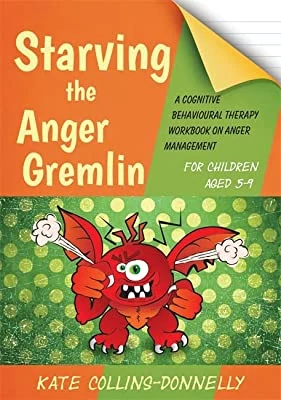 ​Starving the Anger Gremlin
The Anger Gremlin is a naughty creature and his favorite food is your anger! The more anger you feed him, the bigger and bigger he gets and the angrier and angrier you feel! How can you stop this? Starve the Anger Gremlin of angry thoughts, feelings and behaviors, and watch him disappear!
Based on cognitive behavioral principles, this workbook uses fun and engaging activities to teach children how to manage their anger by changing how they think and act getting rid of their Anger Gremlins for good! Packed full of stories, puzzles, quizzes, and coloring, drawing and writing games, this is an excellent resource for parents or practitioners to use with children aged 5 to 9 years.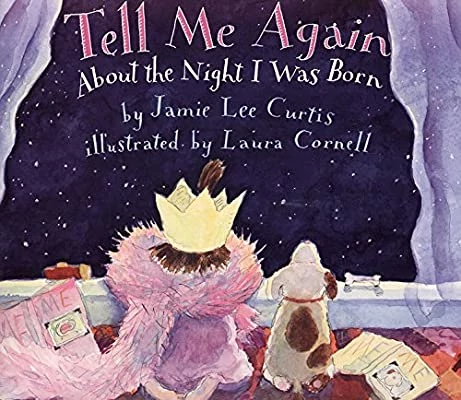 ​Tell Me Again About the Night I Was Born
Jamie Lee Curtis and Laura Cornell, author and illustrator of the best-selling When I Was Little: A Four Year Old's Memoir of Her Youth, have joined together again to create a fresh new picture book for every parent and every child. In asking her parents to tell her again about the night of her birth, a young girl shows that it is a cherished tale she knows by heart.
Tell Me Again About the Night I Was Born is a unique, exuberant story about adoption and about the importance of a loving family.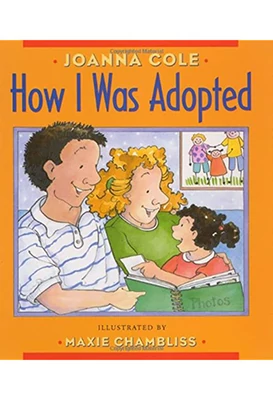 How I Was Adopted
​Sam has a joyful story to tell, one completely her own, yet common to millions of families -- the story of how she was adopted. Most of all, it's a story about love. And in the end, Sam's story comes full circle, inviting young readers to share stories of how they were adopted.