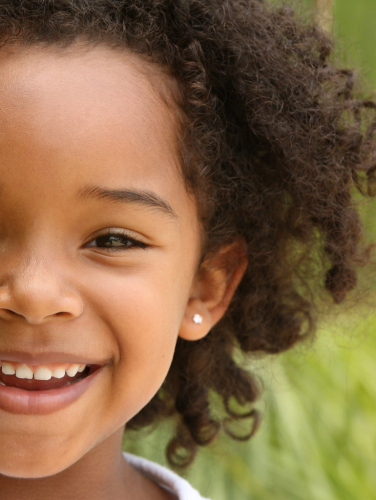 MeckBetter Together
Supports families and address safety and wellbeing of children.
MeckBetter Together is a campaign that aims to maximize the efforts of child and family caring agencies and the community to support families and address safety and wellbeing of children.

ParentVOICE offers informative, educational and engaging groups for caregivers and separate youth groups for ages 8 - 21.
---
Partnerships for Children's Safety
Child Protective Services is legally mandated for children alleged to be abused, neglected, and/or dependent, and who are at imminent risk of harm due to actions by the child's parent or caretaker. It is designed to protect children from further harm and improve parental/caretaker abilities in order to assure a safe and nurturing home for each child. 
Prevent Child Abuse NC (PCANC) remains steadfast in our mission to ensure that child maltreatment prevention is a priority for North Carolina and all communities have the knowledge, support and resources to prevent child abuse and neglect.
Pat's Place Child Advocacy Center coordinates the investigation, treatment, and prosecution of the most serious cases of child abuse in Mecklenburg County. We provide a physical environment where a child's well-being is our first priority and break the cycle of abuse through training, education, and community outreach.
The Children's Alliance is a network of approximately 40 public and private agencies in Mecklenburg County which collectively serve at risk children and families in our community. Beyond sharing information and collaboration, The Children's Alliance engages in a variety of public policy matters.
HealthyChildren.org provides guidance for gun safety at home. Did you know that nearly 2 million children live with unlocked, loaded guns in the home? HealthyChildren.org is the only parenting website backed by 67,000 pediatricians committed to the attainment of optimal physical, mental, and social health and well-being for all infants, children, adolescents, and young adults.
Crittenton (formerly Florence Crittenton Services) is an essential service organization located in Charlotte supporting women, girls, and children across North Carolina who have experienced trauma to provide safety and housing and increased health and life outcomes.
Partnerships for Childcare and Education
Smart Start of Mecklenburg County is a private, nonprofit partnership that funds local programs for children ages birth to five and their families. Smart Start of Mecklenburg County offers several programs for young children:
MECK Pre-K is a FREE, high-quality pre-kindergarten program for eligible four-year-old children in Mecklenburg County. Classrooms are located in four-and five-star childcare centers across the county, and are taught by licensed teachers and teacher assistants. MECK Pre-K was created in 2018 to improve access to quality early childhood care and education for children in Mecklenburg County.
Child Care Resources Inc.(CCRI) works with families and communities to ensure all children have access to high-quality, affordable early learning and school-age opportunities. CCRI offers free, personalized child care referrals via Child Care Search; administers child care financial aid to income-eligible families; helps low-income families afford high-quality child care with health and mental health services and family supports through Early Head Start; and more!
Raising Smart Girls is a Science, Technology, Engineering and Math (STEM) Education resource for parents of girls aged 3 to 12. Our mission is to demystify STEM for you and your girls and, by doing so, inspire a generation of fearless female leaders and innovators. Try one of our carefully curated STEM activities from our Activity Database or view the 150 resources in our learn at home guide.
Welcome back to Charlotte-Mecklenburg Schools! Families can visit our back-to-school page to find all the information, tips and resources they need to ensure a great start for the 2023-24 school year. 
Charlotte-Mecklenburg Schools is the 17th largest school district in the nation and the second largest in North Carolina. The district provides academic instruction and support to more than 141,000 students across Mecklenburg County. Serving students from 175 countries who speak 209 languages, as well as students with learning and physical disabilities, we offer an extensive number of options available to prepare students for college and career readiness, including 104 magnet programs in 71 schools and 21 career and technical education programs.
When Charlotte Mecklenburg Library and schools work together, everyone wins. All CMS students are automatically enrolled in the ONE Access program. Your student's school ID number is their library card! This means any CMS student can use their school ID number to access a wealth of digital resources. We also offer online and in-person tutoring for school-age children, a wide array of programming for every age, and a host of digital resources through our Digital Branch for you to access while at home.
Communities In Schools (CIS) is the nation's largest organization dedicated to empowering students to stay in school and on a path to a brighter future. Working directly inside schools, CIS connects students to caring adults and community resources to help them succeed inside and outside the classroom and reach their greatest potential.
Read Charlotte is a collaborative, community-wide initiative to double the percentage of third grade students reading at grade level from 39% in 2015 to 80% by 2025. Read Charlotte builds collaborative partnerships and provides resources on proven practices and/or programs. Reading Checkup is a free online tool for Mecklenburg County families to help PreK-3rd grade children stay on track with reading.
Reading with your child teaches skills for the classroom and beyond. Some examples are vocabulary, listening comprehension, and real-world knowledge. ReadTogetherCLT.org has tips on making reading together a fun part of your family's routine, plus information on Charlotte's book access programs.
Secondary Link to Read Together Blog: https://www.readtogetherclt.org/blog/
Partnerships for Mental Health and Wellness
Teen Health Connection improves the health of adolescents by providing adolescent medicine and behavioral health services, education, advocacy, leadership development, and research through connections among adolescents, parents, and the community.
The mission of Mental Health America of Central Carolinas (MHA) is to provide help, offer hope and promote mental wellness through advocacy, education and prevention in Mecklenburg and Cabarrus counties.
Mecklenburg County Park and Recreation enhances community wellness through recreation, open space, and natural resources. The Mecklenburg County Park and Recreation Department is home to 230 parks and facilities located on more than 21,000 acres of parkland throughout Mecklenburg County.
Mecklenburg County Community Support Services provides counseling for child witnesses of domestic violence, as well as teens who have experienced dating abuse. If your child or teen needs support, our staff can provide individual and small group counseling.
Partnerships for Parental Support
The Greater Charlotte Hope Line is a 24/7 hotline for Mecklenburg County residents seeking help for parenting support, domestic violence and sexual assault. This free resource is confidential, safe, and staffed by highly trained advocates who have the knowledge and empathy necessary to help those who call.
MeckHope is a collaborative initiative to bring urgent and preventive mental health and drug/alcohol-related services to Mecklenburg County residents.
The National Responsible Fatherhood Clearinghouse is an Office of Family Assistance (OFA) funded national resource for fathers, practitioners, programs/Federal grantees, states, and the public at-large who are serving or interested in supporting strong fathers and families.